Zhejiang Jiadele Technology Co., Ltd.
E-Mail:sale4@zj-jiadele.com
TEL:0573 87797662
Address:No. 12, Fenghuang Road, Dingqiao Town, Haining, Jiaxing, Zhejiang, China
Jiadele Floating Electric Air Source Commercial Heat Pump Titanium Tankless Pool Heater Watermark Heat Pump for Pool
Jiadele Floating Electric Air Source Commercial Heat Pump Titanium Tankless Pool Heater Watermark Heat Pump for Pool
Model NO. JDLKRY-E2
Price:USD 1,110.00-5,495.00 / piece
Minimum order quantity:1 piece
Accept Min order:Yes
Supply Ability:10000.0 piece / Month
Country of Origin:shanghai
Stock Time:15 Days
Product Description
Weight:180/350/810kg

EER:2.64/2.67/2.82

Function:Commerical Pool Water Heating

Heating capacity:25/48/98KW

Refrigent:R410A

Power supply:380V/50Hz/3ph

Compressor:Copeland Scroll Compressor

Warranty:3 Year

Power Source:Air Source+ELECTRIC

Type:Air Source Heat Pump

Installation:Freestanding

Housing Material:Stainless Steel

Use:Commerical Swimming Pool Water Heater

Certification:ISO9001/CE/CB/SAA/ROHS/3C

Model Number:JDLKRY-E2

Brand Name:JIADELE

Place of Origin:CN;ZHEJIANG

Storage / Tankless:Instant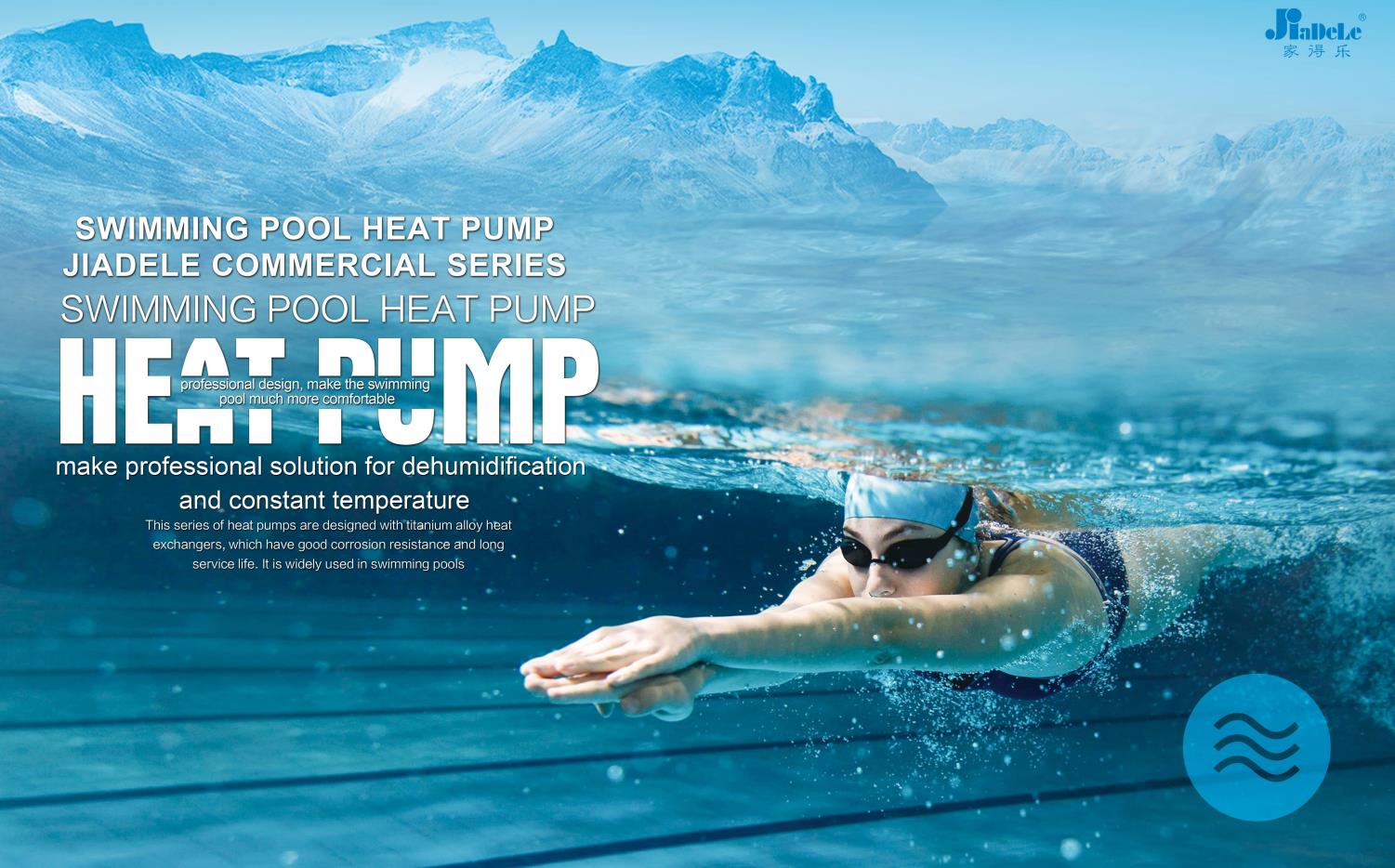 Description:
1. Casing: Stainless Steel.
2. Adopt Titanium heat exchanger, effectively erosion proof and durable. ensure working in high Efficiency and longer life.
3. Multi Rows evaporator, hydrophilic aluminum fins which could reducing drag, and the surface not easy to bear water.
4. Intelligent controller and adjustment by quick-mind microprocessor.
5. Automatic defrosting function (with four way valve inside).
6. Multiple protections to protect the compressor and the heat exchanger, like anti-freezing protection,water flow protection, over high pressure protection, over low pressure protection insufficient water flow protection etc.
7. Save energy, saving more energy by 75% comparing with ordinary electric water heater.
For every swimmer, constant temperature and sanitary water pool is the best place to go. Choosing the right heater with high efficiency of water heating and low running utility bills can be troublesome for pool owners, then look no further than our air source heaters for swimming pools. Working on the principle of heat pump tech that draws much global attention in recent years, it consumes no fuels like natural gases and propane which produce plenty of carbon footprint while generating heat at the cost of a vast quantity of resources inefficiently. In contrast, our air source heaters for swimming pools move heat from surrounding air to directly heat your pool water with a minimum amount of electricity, which will significantly cut down on your energy running costs. Compressors and heat exchangers play a fairly crucial part in recirculating heat water. We adopt top brand scroll compressors and anti-corrosive titanium tube heat changers to deliver higher efficiency of water heating with high-impact durability and longer service life. Plus, our air source heaters for swimming pools achieve COP up to 5.7, a perfect heating performance that can not be matched with conventional electric water heaters. Choosing JiaDeLe makes a perfect option for your pool heating.