Zhejiang Jiadele Technology Co., Ltd.
E-Mail:sale4@zj-jiadele.com
TEL:0573 87797662
Address:No. 12, Fenghuang Road, Dingqiao Town, Haining, Jiaxing, Zhejiang, China
JIADELE Cheap & Supper All in One Domestic Hot Water Heat Pump System for Shower with Free Electric Heating Part
JIADELE Cheap & Supper All in One Domestic Hot Water Heat Pump System for Shower with Free Electric Heating Part
Model NO. JDLKD40/BCE1
Price:USD 1,000.00-1,000.00 / piece
Minimum order quantity:1 piece
Accept Min order:Yes
Supply Ability:10000.0 piece / Month
Country of Origin:shanghai
Stock Time:15 Days
Product Description
Compressor:All in one heat pump

Rated Capacity (heating):1730W/2500W

Water Volume:120/150/180/200/260/300L

Function:water heater

Power supply:220-240V/50Hz

After-sales Service Provided:Onsite Installation

Warranty:13 Year

Application:Household

Power Source:Air Source+Electric

Type:Air Source Heat Pump

Installation:Freestanding

Housing Material:Stainless Steel

Use:Bathroom

Certification:CB/CE/SAA/ROHS/ISO9001/3C

Place of Origin:CN;ZHEJIANG

Storage / Tankless:Instant

Brand Name:JIADELE

Model Number:JDLKD40/BCE1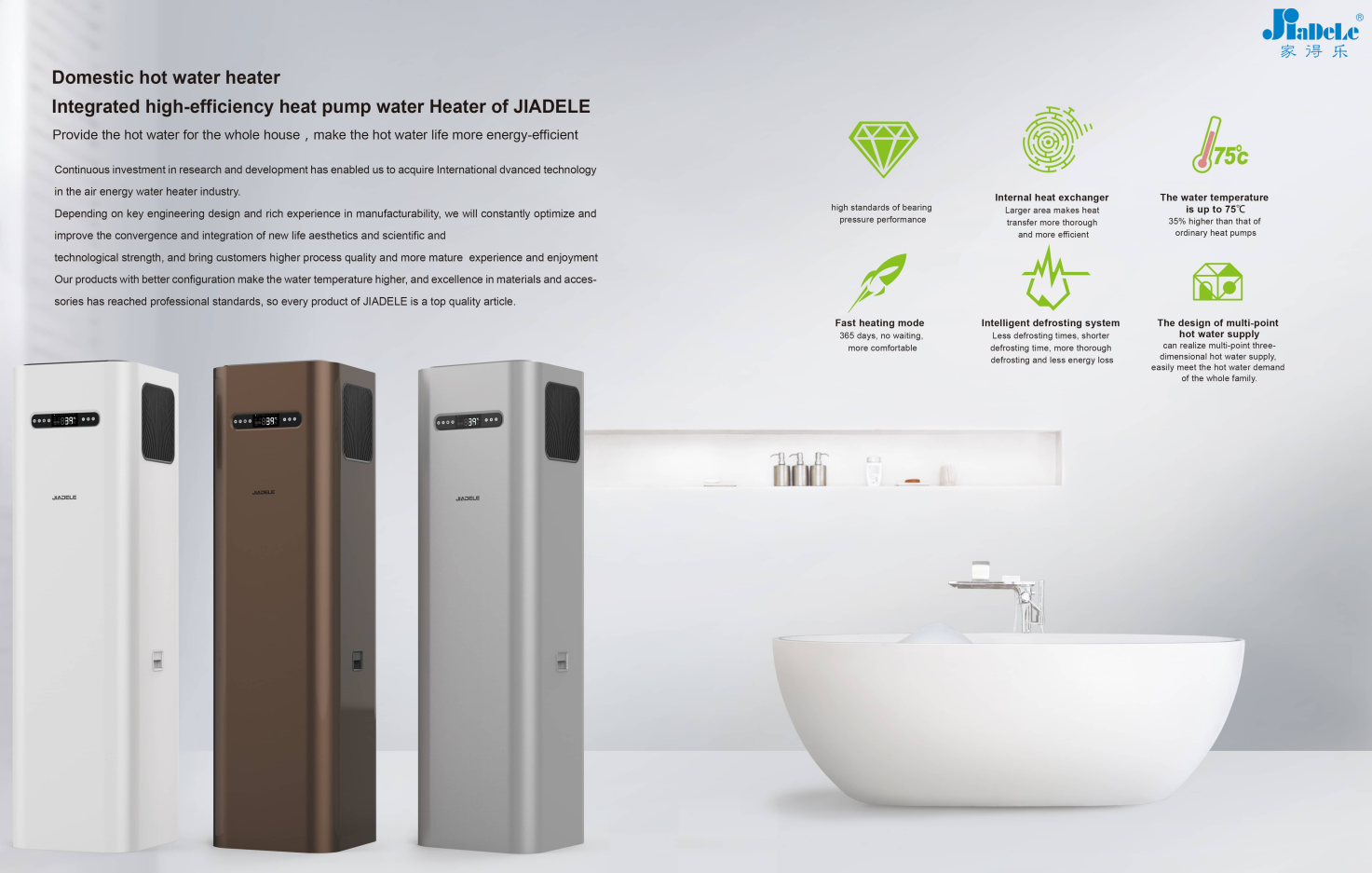 Description:
1. Casing: Stainless Steel.
2. Adopt Titanium heat exchanger, effectively erosion proof and durable. ensure working in high Efficiency and longer life.
3. Multi Rows evaporator, hydrophilic aluminum fins which could reducing drag, and the surface not easy to bear water.
4. Intelligent controller and adjustment by quick-mind microprocessor.
5. Automatic defrosting function (with four way valve inside).
6. Multiple protections to protect the compressor and the heat exchanger, like anti-freezing protection,water flow protection, over high pressure protection, over low pressure protection insufficient water flow protection etc.
7. Save energy, saving more energy by 75% comparing with ordinary electric water heat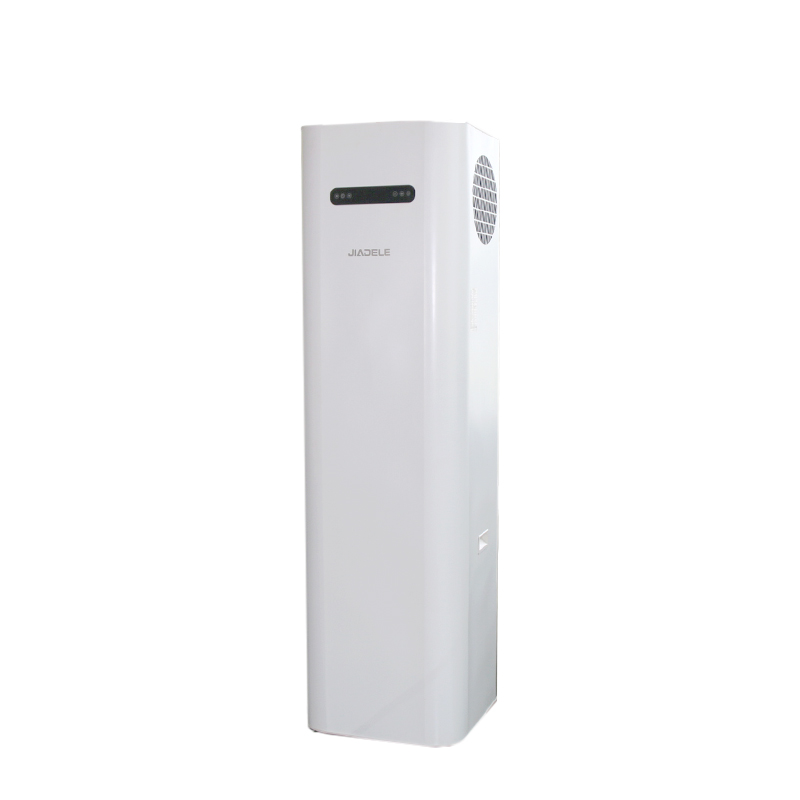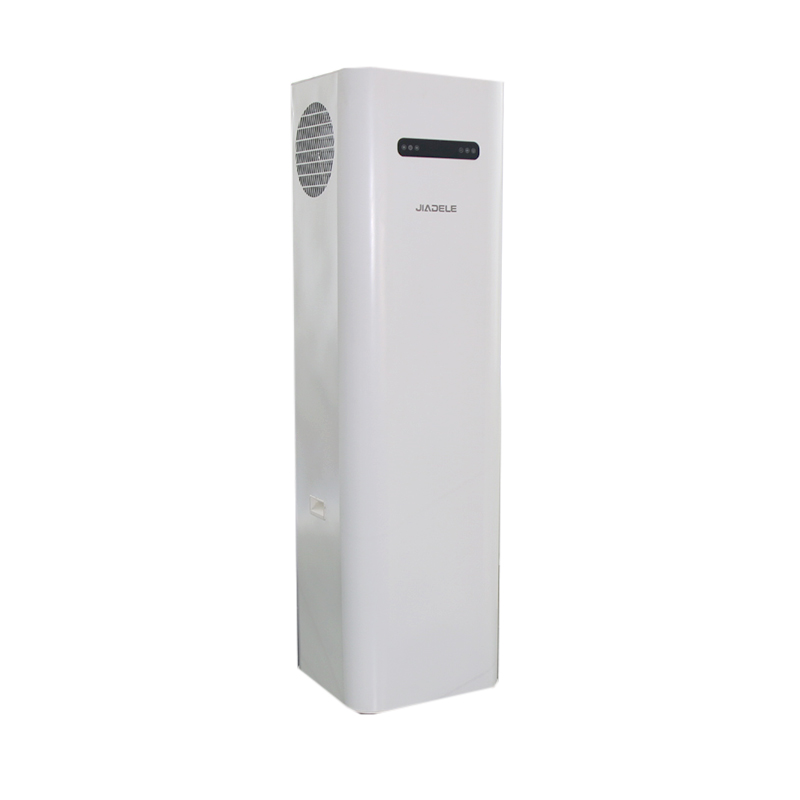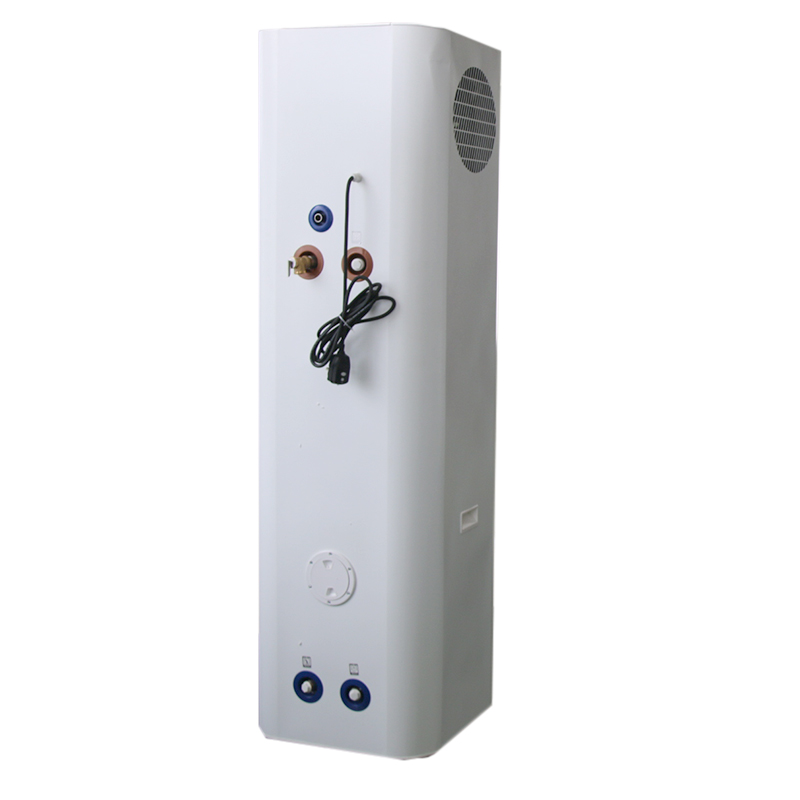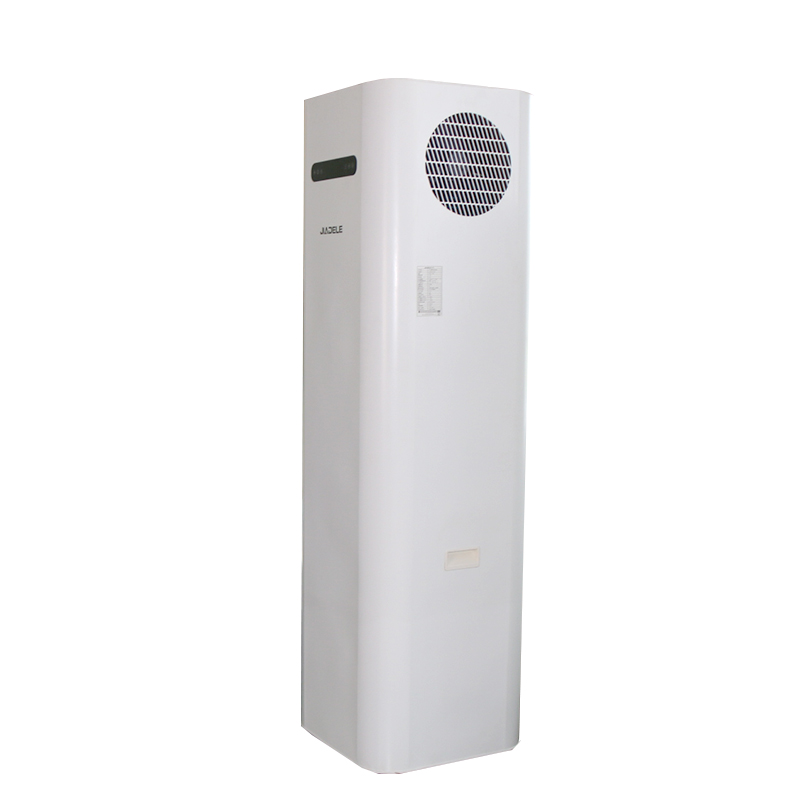 The responsibility of reducing carbon footprint partly falls on every homeowner, while it is ultimately down to enterprises to produce more environmentally friendly products that can be applied to homes or businesses. To fulfill this purpose, JiaDeLe launches this economical yet powerful domestic heating water pump. Different from regular electric heaters or furnaces, it adopts heat pump tech, meaning to transfer outdoor thermal energy to heat water for showers, baths, car wash, etc. In the process, it solely uses a small amount of electricity to provide all-season comfort other than consuming much of resources with constant CO2 emission. Our domestic heating water pump features a freestanding design that is free from complex installations, just plug it for hot water instantly. The anti-corrosive stainless steel inner measures 316L large capacity to ensure adequate hot water supply for domestic use. Fan blades inside the domestic heating water pump efficiently inhale calories with a whisper-quiet lower to 43 dB(A), ensuring all-night peace of mind. Come and get this cost-effective water pump, we won't let you down.